Dalat travel guide
15/08/2022 119 lượt xem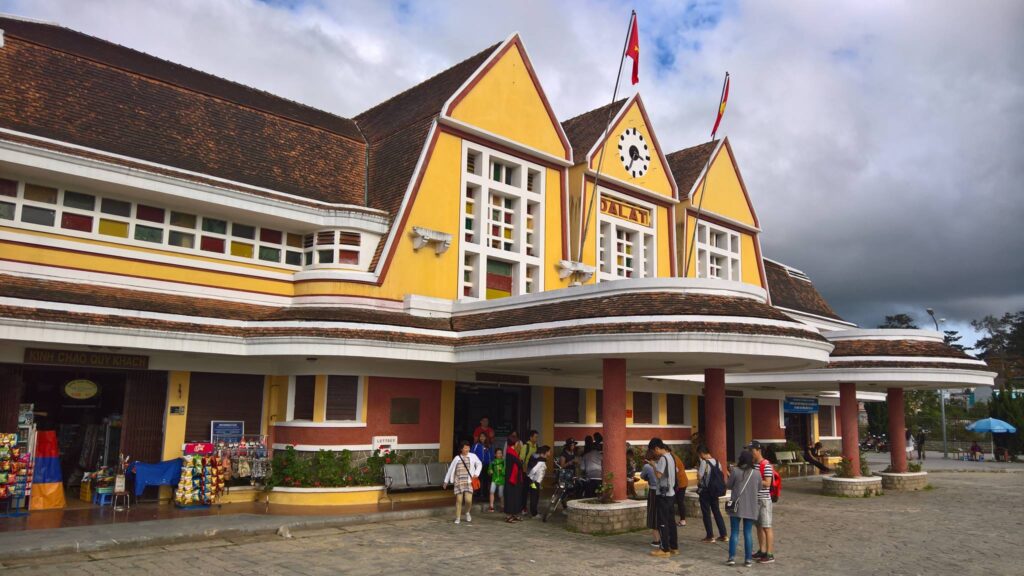 Full experiences and useful travel tips in Da Lat city such as transportation, accommodation, local food, famous tourist places…
Overview of Dalat
Dalat is the capital of Lam Dong province. At the elevation 1,500 meters above sea level, Dalat has cool climate and become the ideal vacation city in the South of Vietnam. Just about 300 km from Ho Chi Minh City and 130km from Nha Trang city, Dalat is a great place for tourists to escape the hot weather of the southern delta.
"Dalat is a dreaming and romantic city. Every time I come to Dalat, I feel like being in somewhere in Europe. The immense pine forest seems like opening a poetic fairy scene. Sometimes, my heart is like slow down to feel the gentle breath of Dalat. You should come to Dalat once in your life to be in harmony with the nature and simply to live slowly." – The feeling about Dalat of a visitor.
With my own experiences living and working in Dalat many years, along with the information source of travel blog for Dalat self-guided trip . This blog post can give you some information and experiences in the cheapest Dalat travel with the best quality and exploration as possible. You will easily travel Dalat in a self-planned and self-guided trip which is flexible in your schedule with the maximum savings after reading through all the useful information that is detailed below. Hope you will have enjoyable travel experiences when coming to Dalat.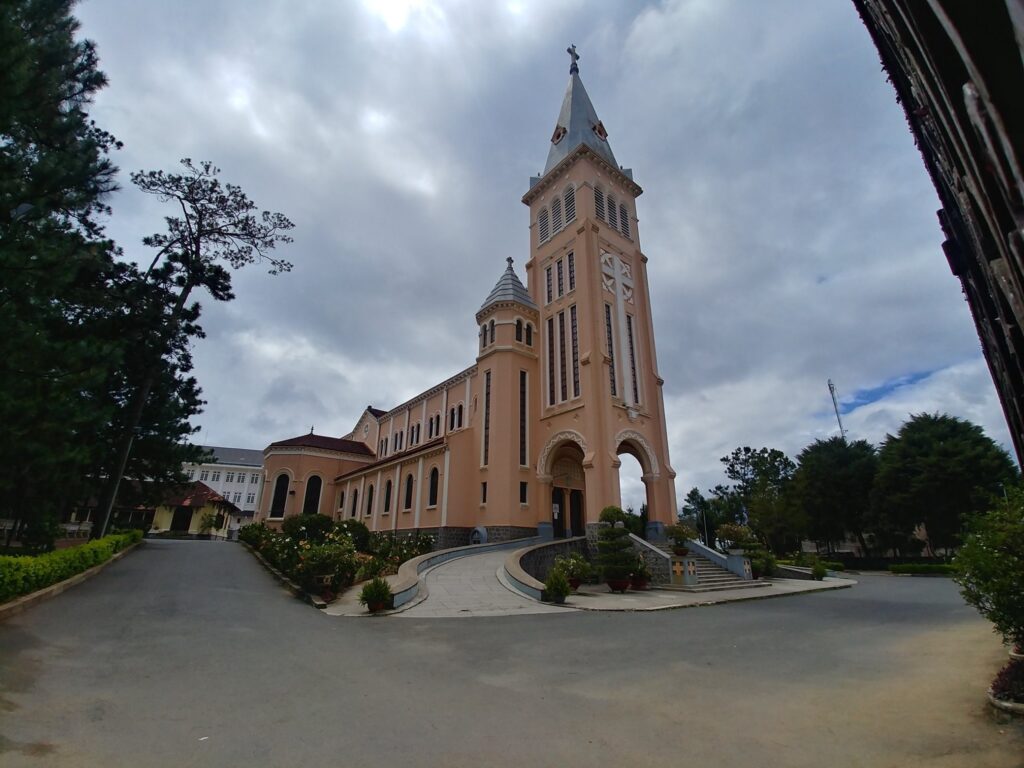 There are two most popular ways to go to Dalat: coach and flight.
Airplane (you can save money if hunting promotion air plane tickets)
If you do not have much time and financial excess, this is a top priority for you. To fly to Da Lat you can go with low-cost airlines as Vietjetair (www.vietjetair.com) and Jetstar Pacific (www.jetstar.com) or VietnamAirlines (www.vietnamairlines.com). Two low-cost airlines usually have promotion tickets online. You should follow their websites or register mail with them for cheap flight tickets. However, flying is always better than transfer by a bus (it only takes 45 minutes for check-in and wait for only 1 hour more); driving the bus at night time, drivers drive very fast and you also heard accidents on the pass of Dalat. In my opinion, Vietjetair and Jetstar tickets have prices on average ranging from 400,000 VND to 850,000 VND which are acceptable if you compared to the bus ride takes up to 8 hours (+30 minutes waiting).
The high-class bus (the most economical way)
From Sai Gon or the southwestern provinces, you can select one of two high-quality double-decker buses, Phuong Trang and Thanh Buoi. Service time is very frequent; having a bus every a half of hour starting from 5 AM to 1 AM the next morning.
Phuong Trang or Thanh Buoi, which one should you take?
I live in Da Lat, so I find that Phuong Trang bus mainly attracts the attention of domestic tourists as well as international tourists. Because Phuong Trang has an easy-to-remember English name (Futabus) and they have two stations in Ho Chi Minh City – one in District 3 and one in District 1, this is the tourist favorite. As for Thanh Buoi, they only have one bus station in Ho Chi Minh City that is located in district 3. Meanwhile, Thanh Buoi bus has won the hearts of Da Lat people, because Thanh Buoi bus quality can be considered better than Phuong Trang, they have newer bus; if being sleeping bus, the seat is more comfortable than Phuong Trang's one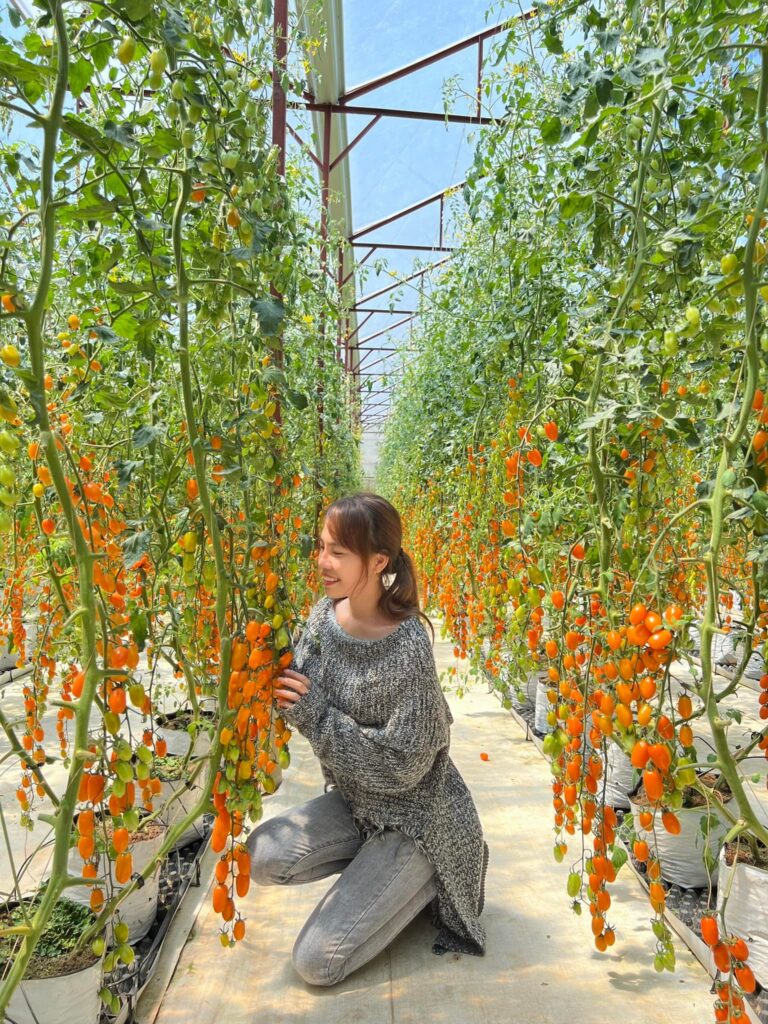 Famous tourist spots in Dalat
Dalat has many tourist attractions for visitor. However, the following are some of the best attractions you should not miss.
Elephant Falls – Linh An Pagoda
Location: Nam Ban town, Lam Ha district, 25 km to the southwest of Da Lat city. This falls is still keeping the original's features, is waiting to be discovered by the natural lovers.
Location: 5 km far from Da Lat city center, on the way of Prenn Pass. It was created by Tia stream – head water of Da Tam River.
Location: 5 km far from Dalat city center, being on Phung Hoang Mountain, next to Tuyen Lam Lake. The public quarters consists of a ceremonial hall, flanked by the bell tower on the right and guest facilities on the left. At the front of the guest facilities lies a rose garden.
Location: Waterfall is located beside Prenn Pass, 10 km from Dalat City. The falls pour water from the rapids 20 meters high, very impressive. The roller coaster system at Datanla waterfall is regarded as the unique one in Dalat city.
Location: On Trieu Viet Vuong Street, 2.5 km south of Dalat center. Bao Dai's Palace is a charming structure with a European renovated architectural style that helps beautify this romantic city.
Prenn Waterfall Location: 10 km from center of Da Lat, along National Highway 20 (km 222).
Pongour fall is 55 km
Location: 6 km to the northeast of Dalat city center. It has been one of the most picturesque and romantic sites of the city, with many deep valleys and endless pine forests. To truly appreciate the sceneries is not hard because travelers can easily follow the natural tracks and staircases all around the valley to visit and admire the gorgeous flower gates and statues.
Golden Valley
Location: From the center of Da Lat, you follow the north to Lac Duong, turn left at km 7 in Tung Lam, you go further more about 12 km to the Golden Valley and Golden Lake.
Location: 12 km north of Dalat center. You will see Lang Biang Mountains standing imposingly and beautifully like the roof of Dalat city. Legend says that the name Lang Biang was derived from the name a couple who were deeply in love with each other – the boy named K'lang and the girl named Ho Biang.
Location: 6km to the north of the city center
Linh Phuoc Pagoda – Ceramic Pagoda
Location: 8 km to the east of the city center, you can take the train at Da Lat Railway Station.
Van Thanh fresh Flower Village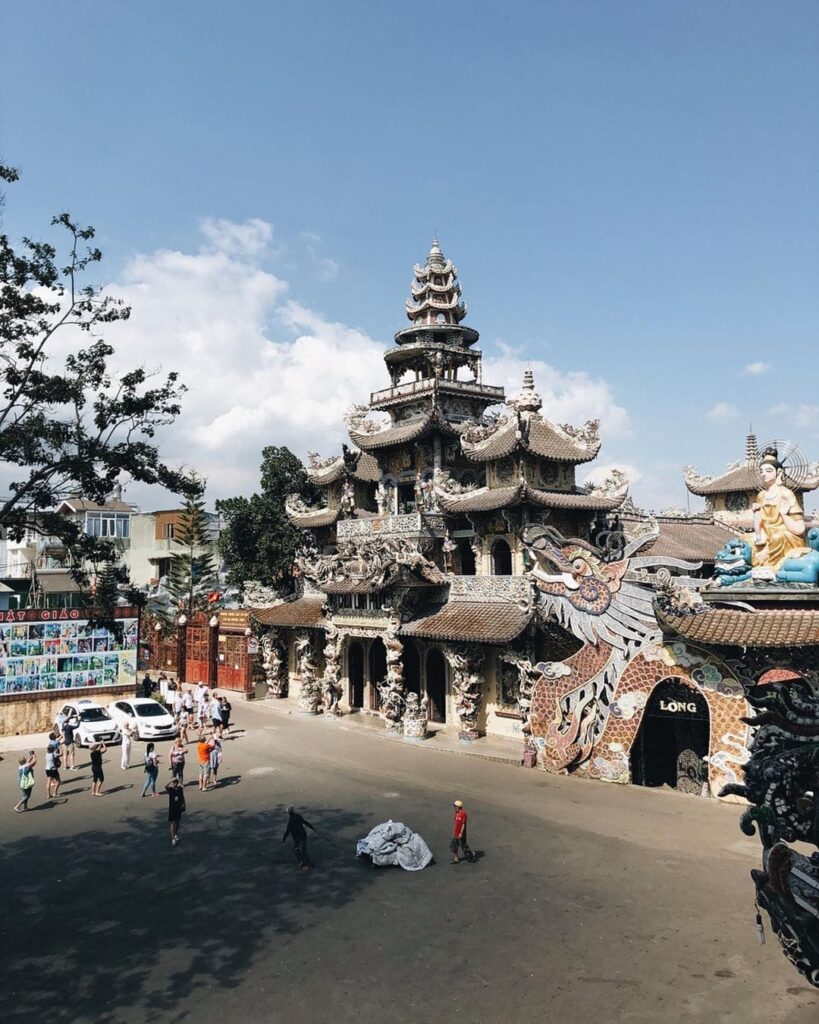 If you prefer private tours or Free and Easy tour (with private cars and private guides, you can decide the schedule and itinerary), let's take part in the tours that are made up and organized by Mimosatravel or choose your own tourist attractions.